Advanced Search Engine Optimization & Search Engine Marketing is a Course
Advanced Search Engine Optimization & Search Engine Marketing
Sep 13 - Oct 31, 2021
2.5 credits
Full course description
Course Description
This course builds on the paid and organic search foundation established in SEM I. In this 7-week course, you'll continue to align your organization's business goals to advanced strategies in SEO and SEM. We'll tackle more involved paid search strategies including demographic, online behavior, and creative targeting to shape audience-focused campaigns. You'll also learn to diagnose website issues through a technical SEO audit to remedy anything preventing organic search traffic and keyword ranking. You will learn how to evaluate different search tools and technologies that can be implemented to elevate your organization's search marketing efforts and goals.

Required Textbooks
None. Readings and educational resources will be provided throughout the course, along with other online resources to continue SEM learning beyond constructs of the course.
Objectives
Evaluate different tools, templates, and tactics to help save you time and improve performance
Examine a technical SEO audience to remove barriers from ranking in organic SERPs
Use competitor information to build a comprehensive search strategy
Create and leverage audience lists for search targeting
Become familiar with editor tools and how they can help you efficiently manage campaigns
Master what it takes to effectively optimize SEM performance towards desired campaign goals
Course Instructors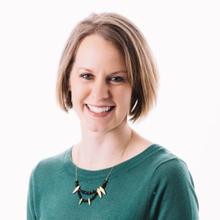 Lynn Makela
Lynn Makela connects marketing, leadership, and brand strategy. With over 12 years of digital advertising experience and a diverse background in search, analytics, optimization, design, and social media strategies, she is an accomplished business strategist and entrepreneur. As director of business development for Apiary Digital, she curates teams of digital marketing professionals to achieve business objectives. Her client list includes Microsoft, Tableau, Invisalign, and Pella Windows and Doors. When she isn't helping clients, she's playing with her three K9 fur kids and working on a remodel project.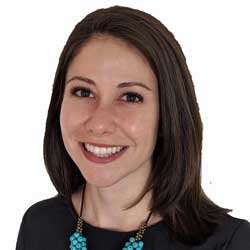 Rachel Ross
With more than a decade of experience in digital advertising, Rachel excels in paid search and display advertising, exceeding campaign goals and delivering measurable results. Her approach? Streamlining processes to achieve operational efficiency and powerful impacts. Proven success with clients of various sizes and budgets, from Sears and Amazon to Pella Windows and Doors, and the Seattle Cancer Care Alliance. In-house experience with REI and longstanding partnerships with global advertising agencies like iProspect.