Project Origination, Planning and Defining Scope is a Course
Project Origination, Planning and Defining Scope
Mar 4, 2024 - Apr 7, 2024
2.4 CEUs
Full course description
Course Description
Effective project management requires careful planning and strategizing from the very beginning. However, this kind of work relies on essential project origination knowledge and skills to anticipate problems before they arise. Our Project Origination, Planning and Defining Scope course offers the training needed to plan your projects for success. Upon completion, you will understand the entire planning process and best practices for how to originate projects for success, how to start a stakeholder register, and how to develop a project charter and assumption log.
Objectives
Effectively plan and strategize a project to deliver results.
Define the scope of a project in order to build out an action plan to satisfy client needs.
Identify and plan for major steps in the project management process.
Course Instructor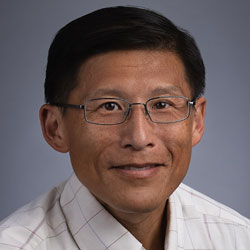 Tze-Yiu Yong
Tze-Yiu Yong has over 25 years of professional experience as an engineer, manager and project manager in the areas of high tech, healthcare, machine learning and academia. He has managed projects in all functions of the organization including R&D, operations, IT and marketing, and he currently works as a project manager at Oregon State University. Here he drives programs related to student recruitment and retention, online learning, and student success analytics. Passionate about raising the awareness of the necessity of project managers, he also currently serves as the Vice President of Marketing for a regional chapter of the Project Management Institute in Oregon where he calls home.