Tips and Techniques for Effective Remote Project Team Communications is a Course
Tips and Techniques for Effective Remote Project Team Communications
Self-paced
0.1 CEUs
Full course description
Webinar Description
Thank you for your interest in the Tips and Techniques for Effective Remote Project Team Communications webinar.
At OSU we are proud to be able to deliver practical and useful information to help you navigate the days ahead. Whether you are seeking a new path, exploring an alternative career field, or climbing the corporate ladder, our experts know a thing or two that could help along the way.
Successful project management and business continuity present significant challenges when leading remote teams and projects. These challenges are compounded when dealing with situations of uncertainty. The ability to understand strategies that successfully address these challenges is critical to project management leadership success.
Review our free webinar to review the following valuable critical success factors to consider when preparing to manage stakeholder expectations to help your projects run smoothly
Know Yourself First
Set Ground Rules
Be Personable
Reach Out
Hold Yourself and Individuals Accountable
Course Instructor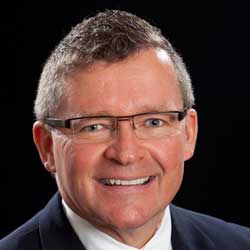 Laszlo Retfalvi, P.Eng., PMP, PMI-RMP
Laszlo is a results-driven leader with extensive private and public industry experience in delivering complex IT/IM enabled products, systems, and services. Laszlo is General Manager of Retfalvi and Associates and author of "The Power of Project Management Leadership: Your Guide on How to Achieve Outstanding Results".
Laszlo is past Vice President of the Program and Risk Management Office at Allen Vanguard Corporation. Prior to this, Laszlo held a number of senior and executive positions at General Dynamics Canada, a division of General Dynamics Corporation. Previously, Laszlo was with the Irving Group of Companies and SED Systems.
Laszlo is a frequent industry speaker at both national and international conferences and has published over 60 papers in the areas of risk and leadership. Laszlo is the developer of the Project Management Leadership Model©, a framework to develop personal project management leadership excellence.