Project Schedule, Resource and Cost Planning is a Course
Project Schedule, Resource and Cost Planning
Jun 26, 2023 - Jul 30, 2023
2.4 CEUs
Full course description
Course Description
Keeping your project on schedule is one of the most important aspects for clients and stakeholders, which means you need to carefully plan your costs and use of resources. Our Project Schedule, Resource and Cost Planning course helps you manage some of the most critical elements of project management and ensure that your project delivers results within the appropriate constraints.
After completing this expert-led online course, you will be able to effectively manage a project and plan for costs, schedule, and use of resources.
Objectives
Balance the multiple demands and priorities of a project while remaining within budget and completing deliverables on schedule.
Develop a schedule that adequately meets the client's demands and delivers results.
Manage stakeholder expectations as you ensure the project remains within its given constraints.
Course Instructor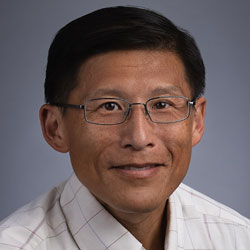 Tze-Yiu Yong
Tze-Yiu Yong has over 25 years of professional experience as an engineer, manager, and project manager in the areas of high tech, healthcare, machine learning, and academia. He has managed projects in all functions of the organization including R&D, operations, IT, and marketing, and he currently works as a project manager at Oregon State University. Here he drives programs related to student recruitment and retention, online learning, and student success analytics. Passionate about raising the awareness of the necessity of project managers, he also currently serves as the Vice President of Marketing for a regional chapter of the Project Management Institute in Oregon where he calls home.