Project Environment and Value Delivery is a Course
Project Environment and Value Delivery
Apr 24, 2023 - Jun 4, 2023
2 CEUs
Full course description
Course Description
It is recommended that the Project Environment and Value Delivery course be taken first if students plan to complete the entire Project Management certificate program as it provides a critical overall foundation to the remaining material.
Organizations execute projects to assist them achieve their strategic objectives. To run efficiently, projects need a framework and contributors that minimize problems and advance needed work. They need processes that ensure results, that communicate progress to interested parties, and that manage potentially disruptive risks and issues. Ultimately projects need to deliver benefits and value to their stakeholders.
Projects do not operate in a vacuum; they are susceptible to the many factors within and around them. These factors, known collectively as the project environment, are based on principles and domains which are foundational to the success of today's complex projects.
Factors include strategic alignment, value creation, organizational governance, uncertainty, and leadership.
Course participants will learn critical project management principles and domains, and how to effectively integrate these as part of a successful project environment and organizational management approach.
Objectives
Review and understand the concept of a value delivery system
Review and understand project management approaches and how best to apply these to projects
Learn and identify key project management principles
Learn and identify key project management domains
Course Instructor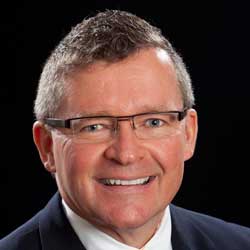 Laszlo Retfalvi, P.Eng., PMP, PMI-RMP
Laszlo is a results-driven leader with extensive private and public industry experience in delivering complex IT/IM enabled products, systems, and services. Laszlo is General Manager of Retfalvi and Associates and author of "The Power of Project Management Leadership: Your Guide on How to Achieve Outstanding Results".
Laszlo is past Vice President of the Program and Risk Management Office at Allen Vanguard Corporation. Laszlo has held the position of Director Enterprise Excellence at Lockheed Martin Canada RMS, a division of Lockheed Martin Corporation. Prior to this, Laszlo held a number of senior and executive positions at General Dynamics Canada, a division of General Dynamics Corporation. Previously, Laszlo was with the Irving Group of Companies and SED Systems.
Laszlo is a frequent industry speaker at both national and international conferences/webcasts and has published over 70 papers in the areas of risk, talent, and leadership. Laszlo is the developer of the Project Management Leadership Model©, a framework to develop personal and organizational project management leadership excellence.