Project Risk and Issue Management is a Course
Project Risk and Issue Management
Oct 16, 2023 - Nov 19, 2023
2.4 CEUs
Full course description
Course Description
Projects by their nature are uncertain and are likely to change or face challenges. Even projects that have been planned well will fail unless you can effectively identity and analyze risk and stakeholder issues. That's why our Project Risk and Issue Management course shows you how to properly identify risks and issues before they arise and solve problems ahead of time.
Through interactive exercises, you will learn to acquaint yourself with risk registers, qualitative and quantitative methods of analyzing risk, and develop effective risk response planning.
Objectives
Identify and plan for risks and learn to manage issues before they arise.
Understand that risks are inherent in any project and learn how to handle them appropriately.
How to properly respond to risks and issues as they arise.
Course Instructor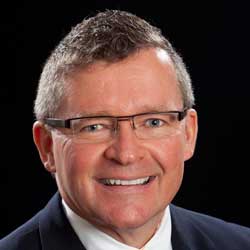 Laszlo Retfalvi, P.Eng., PMP, PMI-RMP
Laszlo is a results-driven leader with extensive private and public industry experience in delivering complex IT/IM enabled products, systems, and services. Laszlo is General Manager of Retfalvi and Associates and author of "The Power of Project Management Leadership: Your Guide on How to Achieve Outstanding Results".
Laszlo is past Vice President of the Program and Risk Management Office at Allen Vanguard Corporation. Laszlo has held the position of Director Enterprise Excellence at Lockheed Martin Canada RMS, a division of Lockheed Martin Corporation. Prior to this, Laszlo held a number of senior and executive positions at General Dynamics Canada, a division of General Dynamics Corporation. Previously, Laszlo was with the Irving Group of Companies and SED Systems.
Laszlo is a frequent industry speaker at both national and international conferences/webcasts and has published over 70 papers in the areas of risk, talent, and leadership. Laszlo is the developer of the Project Management Leadership Model©, a framework to develop personal and organizational project management leadership excellence.