Create the Perfect Project Schedule for your Organization is a Course
Create the Perfect Project Schedule for your Organization
Self-paced
0.1 CEUs
Full course description
Webinar Description
Thank you for your interest in the Create the Perfect Project Schedule for your Organization webinar.
At OSU we are proud to be able to deliver practical and useful information to help you navigate the days ahead. Whether you are seeking a new path, exploring an alternative career field, or climbing the corporate ladder, our experts know a thing or two that could help along the way.
In this webinar, learn to develop a schedule that adequately meets the client's demands and delivers results isn't always an easy task. Learn to balance the multiple demands and priorities of a project while remaining within budget and completing deliverables on schedule.
Course Instructor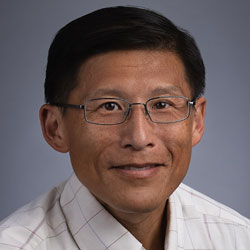 Tze-Yiu Yong
Tze-Yiu Yong has over 25 years of professional experience as an engineer, manager, and project manager in the areas of high tech, healthcare, machine learning, and academia. He has managed projects in all functions of the organization including R&D, operations, IT, and marketing, and he currently works as a project manager at Oregon State University. Here he drives programs related to student recruitment and retention, online learning, and student success analytics. Passionate about raising the awareness of the necessity of project managers, he also currently serves as the Vice President of Marketing for a regional chapter of the Project Management Institute in Oregon where he calls home.