A Five-Step Plan for Project Managers is a Course
A Five-Step Plan for Project Managers
Self-paced
0.1 CEUs
Full course description
Webinar Description
Thank you for your interest in the Crisis Management for Project Managers webinar.
At OSU we are proud to be able to deliver practical and useful information to help you navigate the days ahead. Whether you are seeking a new path, exploring an alternative career field, or climbing the corporate ladder, our experts know a thing or two that could help along the way.
During a crisis, your organization needs to move fast and as a project manager, it might feel like you need to short cut the fundamental project management techniques which have served you and your projects so well in the past. During our webinar, we will review five often overlooked but essential project manager responses critical to any project operating within a crisis.
Review our free webinar to learn tips on how to manage yourself and your project through the crisis. You will learn the importance of these five best practices:
Plan ahead and add the crisis to your risk register
When you are developing your contingency plans, ensure that they are aligned with your organization and its objectives.
Benchmark with others and remember critical stakeholders and partners in your planning. Often forgotten - your procurement commitments.
Communicate to your people, your team, your stakeholders, your community. Remember: communication is a two-way street!
Hold regular review cycles – during the crisis and after.
Course Instructor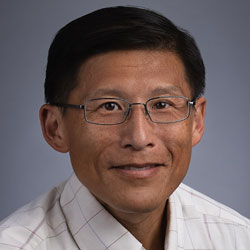 Tze-Yiu Yong
Tze-Yiu Yong has over 25 years of professional experience as an engineer, manager, and project manager in the areas of high tech, healthcare, machine learning, and academia. He has managed projects in all functions of the organization including R&D, operations, IT, and marketing, and he currently works as a project manager at Oregon State University. Here he drives programs related to student recruitment and retention, online learning, and student success analytics. Passionate about raising the awareness of the necessity of project managers, he also currently serves as the Vice President of Marketing for a regional chapter of the Project Management Institute in Oregon where he calls home.