Marketing in Nonprofits is a Course
Marketing in Nonprofits
Jan 8, 2024 - Feb 11, 2024
2 CEUs
Full course description
Course Description
Although focusing on the service you provide is vital to running a successful nonprofit, it is also important to tell that story to your community, potential donors and those you serve. Effective marketing materials craft a narrative about your nonprofit and accurately present the important work of your organization. This course will help you reach your audience and effectively engage them with your organization.
In this course, you will analyze various methods and avenues for nonprofit marketing, including paid advertising, social media sharing, web content and more. You will also create a comprehensive marketing plan that incorporates these multiple methods for the nonprofit of your choice.
As part of the final project in this course, you will have an opportunity to apply your newfound knowledge and create priority marketing elements for an existing or imagined nonprofit. These elements may include, among other things:
A name, logo and tagline for your organization
An effective brand identity and website for your chosen nonprofit
Social media pages and content
A Google AdWords campaign and paid advertising plan
Newsletters, press releases, and letters to the editor
You can produce these materials for a nonprofit you currently work for, one you hope to start or an organization where you would like to one day work.
Required Materials:
Nonprofit Management 101: A Complete and Practical Guide for Leaders and Professionals (1st ed.), by Darian Rodriguez Heyman (ISBN-13: 978-0470285961)
Choice of one of the following:
Objectives
Define and differentiate between the various mediums for nonprofit marketing.
Identify the advantages and disadvantages of various nonprofit marketing mediums.
Create and/or implement nonprofit marketing elements.
Create a comprehensive marketing plan that is tailored to the nonprofit of your choice.
Course Instructor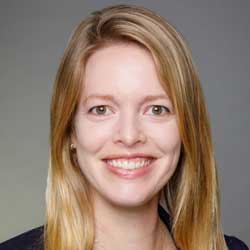 Sally Sorte, M.A., M.P.A.
Founder of Academy 360
Sally Sorte, M.A., M.P.A., is the founder of Academy 360, a public charter school 501(c)(3) in Denver, CO. Sally served as the Executive Director for six years, growing the school from an idea into a high-performing ECE-5th grade program offering wraparound supports to serve high-needs students and families.
In addition, Sally brings experience in education and business from her tenure with Teach for America, Google, and McKinsey and Co. She has guest lectured in social entrepreneurship at CU Boulder and Colorado College.
Sally is currently earning her MBA at Harvard Business School and enjoys working with students pursuing nonprofit and leadership certificates through Oregon State University's College of Business.