Financial Management and Planning Nonprofits is a Course
Financial Management and Planning Nonprofits
Jan 10 - Feb 20, 2022
2.0 credits
Full course description
Course Description
Nonprofits depend on everything from small individual donations to large-scale grants to fund their important work. These varied and unpredictable funding sources mean that it's incredibly important to carefully plan and manage budgets within your organization. Effective financial planning is one of the most important factors for success in any nonprofit, and our course will give you the skills needed to manage this complicated terrain.
This course will guide you through the development, planning, and analysis phases of nonprofit financials. You will gain an in-depth perspective on how to assess and understand an organization's financial health. You will finish the course with advanced knowledge needed to navigate the complex world of nonprofit financials.
Required Material:
Budgeting & Financial Management for Nonprofit Organizations: Using Money to Drive Mission Success (2012), by Lynne. A. Weikart, Greg G. Chen, and Ed Sermier (ISBN-13: 978-1608716937)
Objectives
In this course, you will gain essential insights in how to prepare and produce:
Financial statements, balance statements, cash flow documents and more
Planning documents to apply for and properly utilize grant dollars
The necessary infrastructure for managing individual donations to your organization
Course Instructors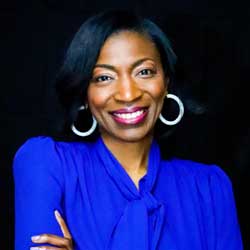 Dr. JeFreda R. Brown, MBA, CFEI
CEO of Xaris Financial Enterprises 
Dr. JeFreda R. Brown, DBA, MBA, CFEI, is CEO of Xaris Financial Enterprises. With over 20 years of experience in nonprofit, academic, corporate, and federal sectors, it is her passion and life goal to help people develop financial health and wellness through financial education. Dr. Brown is also a speaker and author.
Dr. Brown's teaching experience consists of on-campus and online college courses. Currently, she is an eCornell Course Facilitator with Cornell University. She has developed and taught courses for OSU's Continuing and Professional Education program for three years. As a financial educator, she helps empower individuals to make informed and positive financial decisions.