Managing Nonprofits is a Course
Managing Nonprofits
Jul 10, 2023 - Aug 13, 2023
2 CEUs
Full course description
Course Description
In this course, you will explore the key aspects of founding and/or managing a nonprofit organization. You will define your mission, vision and core values so that you have a clear concept of your organization and how you present your work to others. You will also cover strategic planning and market analysis to ensure that your nonprofit organization has clear goals and fills a real need in the community.
In this expert-led course, you will cover essential, must-know information on:
Creating your own theory of change and logic model to evaluate the effectiveness of your organization
Recruiting and developing a governing board
Hiring and volunteer management
High-level financial planning
Essential legal requirements for incorporating as a Limited Liability Company (LLC), filing for your 501(c)(3) status and obtaining an Employee Identification Number (EIN)
The assignments in this course will give you several options on how you can engage. You can (1) create materials for a nonprofit that you plan to begin, (2) develop plans for a nonprofit where you currently work or (3) build materials for a nonprofit where you might work in the future.
In this course, you will read foundational texts, examine core elements that all successful organizations share, apply your newfound knowledge to real documents and discuss the role of nonprofits within a larger context of social entrepreneurship.
Required Materials:
Nonprofit Management 101: A Complete and Practical Guide for Leaders and Professionals (1st ed.), by Darian Rodriguez Heyman (ISBN-13: 978-0470285961)
Good to Great: Why Some Companies Make the Leap and Why Others Don't, by Jim Collins (ISBN-13: 987-0066620992)
Objectives
Define and create a mission, vision and core values for your nonprofit organization.
Define and create a theory of change and logic model for your nonprofit organization.
Analyze the recruitment and development of a governing board, and develop a governance plan.
Identify key legal elements for managing a nonprofit.
Create a hiring and volunteer management plan.
Create a financial plan for your nonprofit organization.
Course Instructor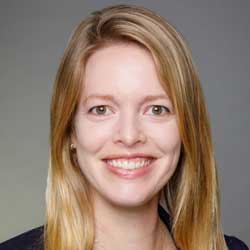 Sally Sorte, M.A., M.P.A.
Founder of Academy 360
Sally Sorte, M.A., M.P.A., is the founder of Academy 360, a public charter school 501(c)(3) in Denver, CO. Sally served as the Executive Director for six years, growing the school from an idea into a high-performing ECE-5th grade program offering wraparound supports to serve high-needs students and families.
In addition, Sally brings experience in education and business from her tenure with Teach for America, Google, and McKinsey and Co. She has guest lectured in social entrepreneurship at CU Boulder and Colorado College.
Sally is currently earning her MBA at Harvard Business School and enjoys working with students pursuing nonprofit and leadership certificates through Oregon State University's College of Business.