Board Management and Governance is a Course
Board Management and Governance
May 8, 2023 - Jun 11, 2023
2 CEUs
Full course description
Course Description
Whether you are founding a small nonprofit for your local community or moving into a management role for an international organization, it's critical that you are able to effectively manage and interact with your board. Successful boards provide essential oversight and help steer the direction of an organization while creating and maintaining a thriving culture of stewardship, and you want to maximize their potential.
A board can also help mitigate conflicts of interest, ensure responsible use of an organization's assets, and maintain transparency and responsibility in your nonprofit's mission. This course will help you successfully navigate board management structures and board governance and realize the important role that the board serves for you and your organization.
Required materials:
Nonprofit Management 101: A Complete and Practical Guide for Leaders and Professionals (1st ed.), by Darian Rodriguez Heyman (ISBN-13: 978-0470285961)
Robert's Rules of Order, by Henry Robert III, Daniel Honemann, and Thomas Balch (ISBN-13: 978-0306820205)
Objectives
After completing this course, you will be able to:
What a board is and what role it serves within your organization
How to best engage with and manage your board
The best method for creating a structured document for board governance
Ways to create successful benchmarks to monitor and evaluate board performance
After completing this course, you will understand how to manage a board, what bylaws need approval, and how oversight and governance are best administered, ensuring that your organization is successful in its mission.
Course Instructor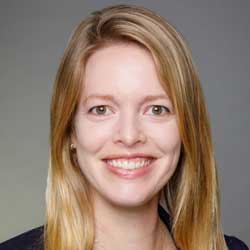 Sally Sorte, M.A., M.P.A.
Founder of Academy 360
Sally Sorte, M.A., M.P.A., is the founder of Academy 360, a public charter school 501(c)(3) in Denver, CO. Sally served as the Executive Director for six years, growing the school from an idea into a high-performing ECE-5th grade program offering wraparound supports to serve high-needs students and families.
In addition, Sally brings experience in education and business from her tenure with Teach for America, Google, and McKinsey and Co. She has guest lectured in social entrepreneurship at CU Boulder and Colorado College.
Sally is currently earning her MBA at Harvard Business School and enjoys working with students pursuing nonprofit and leadership certificates through Oregon State University's College of Business.