Five Tips for Communicating with Donors Virtually is a Course
Five Tips for Communicating with Donors Virtually
Self-paced
0.1 CEUs
Full course description
Webinar Description
Thank you for your interest in the Five Tips for Communicating with Donors Virtually webinar.
At OSU we are proud to be able to deliver practical and useful information to help you navigate the days ahead. Whether you are seeking a new path, exploring an alternative career field, or climbing the corporate ladder, our experts know a thing or two that could help along the way.
As the pandemic continues, many nonprofit organizations are canceling events that were going to allow them to interact with donors in person. In-person interaction is incredibly valuable, but what happens if you can't have face-to-face conversations for the foreseeable future?
Listen to our webinar to learn ways to stay on top of your donors' minds during this time. Learn how to connect with them without meeting in person and rethink your overall growth strategy to accomplish your goals.
Course Instructor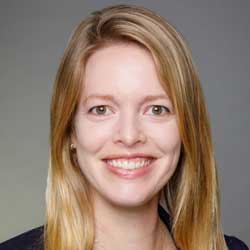 Sally Sorte, M.A., M.P.A.
Founder of Academy 360
Sally Sorte, M.A., M.P.A., is the founder of Academy 360, a public charter school 501(c)(3) in Denver, CO. Sally served as the Executive Director for six years, growing the school from an idea into a high-performing ECE-5th grade program offering wraparound supports to serve high-needs students and families.
In addition, Sally brings experience in education and business from her tenure with Teach for America, Google, and McKinsey and Co. She has guest lectured in social entrepreneurship at CU Boulder and Colorado College.
Sally is currently earning her MBA at Harvard Business School and enjoys working with students pursuing nonprofit and leadership certificates through Oregon State University's College of Business.