Five Nonprofit Finance Must-Do's During Times of Uncertainty is a Course
Five Nonprofit Finance Must-Do's During Times of Uncertainty
Self-paced
0.1 CEUs
Full course description
Webinar Description
Thank you for your interest in the Five Nonprofit Finance Must-Do's During Times of Uncertainty webinar.
At OSU we are proud to be able to deliver practical and useful information to help you navigate the days ahead. Whether you are seeking a new path, exploring an alternative career field, or climbing the corporate ladder, our experts know a thing or two that could help along the way.
During our webinar, we learned five important financial must-dos during these times to manage nonprofits through complicated terrain. Nonprofits depend on everything from small individual donations to large-scale grants to fund their important work. Some nonprofit organizations are already financially strained during normal times, so during times of uncertainty, nonprofit leaders must think outside the box and be innovative. By being creative and willing to implement new financial strategies will avoid "fear-driven," knee-jerk reactions during difficult times.
Course Instructors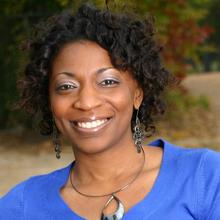 JeFreda R. Brown, MBA
CEO of Goshen Business Group, LLC
At Goshen Business Group, JeFreda provides a unique suite of specialized services that are customized for an organization's particular needs. With over 20 years of business experience in areas such as accounting, finance, real estate, taxes, federal auditing (DoD), low-income housing tax credits, project and compliance management, contract administration, human resources, and teaching, JeFreda is one of America's Premiere Financial & Business Compliance Coaches. Some of her areas of expertise include tax planning, budget preparation, DCAA audit consulting, Government contract compliance consulting, pricing proposal development, accounting, and financial management, financial statement compilations, payroll services, business development/management consulting, train the trainer services, business/strategic plans, grant reporting, and 501(c)(3) application preparation. She is a former Senior Auditor with the Defense Contract Audit Agency (DCAA) and Tax Credit Analyst and Staff Accountant with Mississippi Home Corporation's Housing Tax Credits division. As a Senior Auditor with DCAA, JeFreda audited federal Government contractors who have contracts and grants with the Government. She now provides Government contract consulting and has knowledge of what Government agencies require in contract/grant proposals and contract administration compliance. She also has knowledge of the required FAR, DFARS, CAS, and other federal regulations for Government contracts/grants compliance and maintenance.  
Before entering the workforce, JeFreda earned her BS degree in Math from Mississippi State University. She also has MBAs with concentrations in Finance and Accounting from Mississippi College and the University of Phoenix. She is a former Adjunct Professor with the University of Alabama Birmingham's Collat Business School. She is an Online Adjunct Professor at Indiana Wesleyan University's DeVoe Business School. She is currently pursuing a doctoral degree in Business Administration with a Finance emphasis.
JeFreda is a Business Coach, Business Trainer, Author, and Speaker. She is available for workshops, training, webinars, conferences, interviews, and private sessions. Goshen Business Group is a small, minority, disadvantaged, woman-owned business registered in Sam.gov.
In 2010, JeFreda was chosen as the winner of the Black Enterprise Magazine and Porsche Cars' Intelligent Performers contest out of over 300 entries across the country. JeFreda has been featured in numerous print and online articles for various industry websites, blogs, and magazines including US News, YFS Magazine, DailyWorth, Staples, & Intuit Small Business Blog. She has also been interviewed on Black Enterprise Business Report, Bloomberg Radio, and The Ambitious Entrepreneur Show. She's the author of the eBook, 12 Reasons You Need an Accountant for Your Small Business, available on Amazon. She is also a featured contributor in the book, I Didn't Learn That in High School: 199 Facts About Credit Scores, available on Amazon.