Handling Difficult Conversations in the Workplace is a Course
Handling Difficult Conversations in the Workplace
Self-paced
0.3 CEUs
Full course description
Course Description
If you're a manager or supervisor, you have probably been faced with a difficult conversation with a direct report. Not only do these conversations require sensitivity, delicacy, and in all likelihood, confidentiality, but how the conversation is handled can greatly impact the outcome. This course seeks to prepare learners to better handle awkward and difficult discussions with employees. Many difficult conversations can impact employee productivity, but as the manager or supervisor, you can learn to coach and counsel employees to create a calmer work environment and increase staff retention and productivity in the process.
Key Features:
Mobile-friendly
Audio-enabled
Badge and credit-awarding
Real-world case studies
Fully accessible
Games & Flashcards
Expert-supported
Video content
Estimated time to complete: 3 hours
This course includes an "Ask the Expert" feature. You can use this feature to submit questions about the course content. A subject matter expert will provide guidance or point you to additional resources for the topics you're studying. Questions are answered as quickly as possible and usually within 24 hours.
Learners must achieve an average test score of at least 70% to meet the minimum successful completion requirement and qualify to receive IACET CEUs.
Objectives
After completing this course, you will be able to:
Describe a six-step model for handling difficult conversations with employees
Address 10 common difficult discussions
Apply practical tips for handling conversations about difficult behaviors
Outline best practices for handling difficult conversations
Apply best practices to workplace scenarios involving difficult conversations
Course Instructor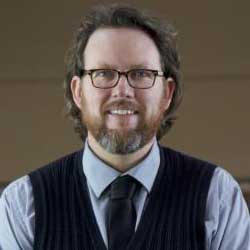 John Inglish
John is the program director for the Conflict and Dispute Resolution (CRES) master's program at the Knight Law Center.  John practiced school-based occupational therapy for many years before pursuing graduate studies in law and public administration.  After graduate school he served as associate director for the Disability Law Center of Utah, advocating for individuals with disabilities in a variety of areas including education, public benefits, and housing.  Upon moving to Oregon, John held a research faculty position in the University of Oregon's College of Education, where he directed a consulting unit serving state education agencies across the nation.  Prior to joining the Knight Law Center, John oversaw safe and healthy schools initiatives and managed the state mediation program for the Oregon Department of Education. John serves on the board of directors for the Oregon Mediation Association, and the coordinating committee for the Restorative Justice Coalition of Oregon.  He holds undergraduate degrees in occupational therapy, psychology, and legal studies, a master's in public administration and policy, and a doctorate in law.  He is currently a co-investigator on a federal research grant focused on integrating restorative justice practices with current school behavior management frameworks.