Introduction to Management is a Course
Introduction to Management
Self-paced
0.3 CEUs
Full course description
Course Description
Introduction to Management is designed for current and prospective managers seeking to understand the foundations of effective management. Managers are employed across industries, functions, and organizational structures to oversee different-sized departments, teams, and groups of workers. However, there are fundamental tools, techniques, skills, and competencies that can help all managers navigate workplace relationships, coach and mentor employees, and lead high-performing teams in accordance with HR laws and managerial best practices. This course will dive into these topics and test acquired knowledge through exercises, games, review checkpoints, and a final assessment.
Key Features:
Mobile-friendly
Audio-enabled
Badge and credit-awarding
Real-world case studies
Fully accessible
Games & Flashcards
Expert-supported
Video content
Estimated time to complete: 3 hours
This course includes an "Ask the Expert" feature. You can use this feature to submit questions about the course content. A subject matter expert will provide guidance or point you to additional resources for the topics you're studying. Questions are answered as quickly as possible and usually within 24 hours.
Learners must achieve an average test score of at least 70% to meet the minimum successful completion requirement and qualify to receive IACET CEUs.
Objectives
After completing this course, you will be able to:
Identify key strategies for managing people, including remote workers
Distinguish between managers and individual contributors as well as the various types of organizational structures
Describe the process of hiring, training, and developing employees and memorize key HR laws
Support an empowered team and promote high employee performance
Identify the various types of difficult employee behavior and understand when to coach, discipline, or terminate an employee
Demonstrate emotional intelligence and identify strategies for in-person and virtual communication
Determine what should occur before, during, and after a meeting
Approach negotiation thoughtfully by considering the negotiation type and employing tools like reservation price, ZOPA, and BATNA
Demonstrate time management skills, including prioritization and setting SMART goals
Support change initiatives within your organization and minimize employee resistance
Course Instructor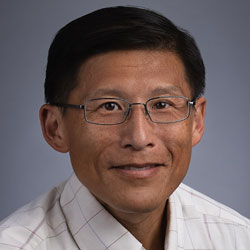 Tze-Yiu Yong
Tze-Yiu Yong has over 25 years of professional experience as an engineer, manager and project manager in the areas of high tech, healthcare, machine learning and academia. He has managed projects in all functions of the organization including R&D, operations, IT and marketing, and he currently works as a project manager at Oregon State University. Here he drives programs related to student recruitment and retention, online learning, and student success analytics. Passionate about raising the awareness of the necessity of project managers, he also currently serves as the Vice President of Marketing for a regional chapter of the Project Management Institute in Oregon where he calls home.