Defining Requirements is a Course
Defining Requirements
Aug 21, 2023 - Sep 17, 2023
1.5 CEUs
Full course description
Course Description
Our Lean Six Sigma Defining Requirements online course covers project management methods designed to ensure projects are selected—and clearly defined—based on strategic importance. You will finish the course with a solid foundation for selecting, planning, implementing and assessing a project.
Course lessons, instructor insight and peer discussions will further your understanding of the differences between project management and Lean Six Sigma methodologies. With personalized insight from expert instructors and feedback from course peers, you'll finish Lean Six Sigma Defining Requirements with the knowledge and tools to enhance product and process excellence.
Required Textbook: 
The Six Sigma Handbook (5th ed.), Pyzdek, T., & Keller, P.  McGraw‐Hill (ISBN-13: 978-1260121827) 
Objectives
Describe the difference between Project Management, Six Sigma, and Lean methodologies
Select projects based on the strategic importance
Create a project charter
Prepare a SIPOC chart (Supplier, Input, Process, Output, and Customer)
Develop a Value Stream Map (VSM)
Identify potential project metrics
Prepare a measurement plan
Course Instructor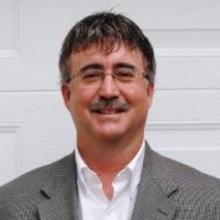 Tony Roberts, M.S.
Tony has more than 25 years of management experience in the healthcare and consumer electronic markets. His areas of expertise include new technology development, Lean Six Sigma implementation, international project management, risk management, quality management, and high volume manufacturing. In addition to teaching at the College of Business, Tony teaches certification courses for the University of California - Irvine and the American Society for Quality (ASQ). He has worked with world-class clients such as Boeing, Northrop Grumman, Sprint, Southern California Edison, Ricoh, and Parker Hannifin. His professional certifications include Lean Six Sigma Master Black Belt, Project Management Professional (PMP), Certified Quality Manager (CQM), and Certified Quality Engineer (CQE).