Tools & Techniques is a Course
Tools & Techniques
Apr 17, 2023 - May 28, 2023
2.5 CEUs
Full course description
Course Description
The foundation of the Lean philosophy is simple: to systematically identify and eliminate waste from processes. In our Lean Six Sigma Tools and Techniques course, you will engage with a variety of tools to help you increase efficiency from project inception to completion.
Our Lean Six Sigma Tools and Techniques course will enhance your ability to identify value-added steps, recognize waste within a process, develop a customer-driven pull system, and increase efficiency in your process timeline.
Course lessons, instructor insight, team projects, and peer discussions will further your understanding of Lean process improvement methodologies, including mapping the value stream, creating visual controls, flowing the product, reducing set-up time and tactics for continuous improvement.
Lean Six Sigma Tools and Techniques also covers effective strategies for assuring projects maintain quality, while also considering creative ways to rethink practices and tools to eliminate rework and slowdowns. Upon completion of this six-week course, you will have a solid working understanding of standard Lean process improvement solutions.
Objectives
Understand the five steps to become Lean
Identify the criteria for identifying a value-added step
Analyze a process based on a completed Value Stream Map
Identify different types of waste within a process
Describe the effect of inventory on cycle time
Apply basic lean tools to create a pull system
Explain Kaizen organization and deployment
Define Takt Time and Takt Rate
Specify the seven basic tools of quality 
Apply Lean metrics
Course Instructors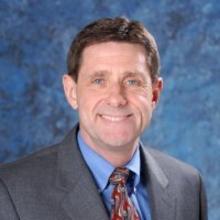 Henry Rogers, M.S., M.B.A
Henry "Hank" Rogers, is a certified Black Belt instructor and experienced management, consulting and training professional. His experience spans years of supervision, management, quality improvement, consulting, training, and engineering. He has developed and delivered major training programs in diverse industries such as high-tech engineering and manufacturing environments, financial services, health care, utilities, and governmental organizations. His specializations are in Project Management, Lean Operations, Six Sigma, Finance, and Quality Systems. Hank holds a Bachelor's degree from the University of Notre Dame, an M.S. in Industrial Technology from Illinois State University, and an M.B.A. from California Polytechnic University, Pomona with an emphasis in Finance.