Data Analysis is a Course
Data Analysis
Jun 19, 2023 - Jul 30, 2023
2.5 CEUs
Full course description
Course Description
A thorough understanding of data analytics is essential to process improvement based on Lean Six Sigma principles. Knowing how to identify, gather and analyze data helps you make informed project decisions and further product and process excellence.
This expert-led online course gives you the essential skills necessary to know and interpret a variety of data graphical tools so you can utilize this information to improve processes and advance your organization.
Required textbook:
The Six Sigma Handbook (4th ed.), by Thomas Pyzdek & Paul Keller. McGraw-Hill (ISBN-13: 978-0071840538)
Objectives
Identify the various types of data and data scales
Maintain project data accuracy and integrity
Calculate and interpret descriptive statistics
Know and interpret a variety of data graphical tools
Apply and interpret statistical process control tools for attribute and variable data
Perform an attribute and variable measurement system analysis
Calculate and interpret basic probability metrics
Calculate and interpret key metrics from various data distributions
Course Instructor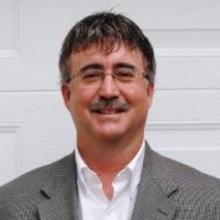 Tony Roberts, M.S.
Tony has more than 25 years of management experience in the healthcare and consumer electronic markets. His areas of expertise include new technology development, Lean Six Sigma implementation, international project management, risk management, quality management, and high volume manufacturing. Tony also teaches certification courses for the University of California - Irvine and the American Society for Quality (ASQ). He has worked with world-class clients such as Boeing, Northrop Grumman, Sprint, Southern California Edison, Ricoh, and Parker Hannifin. His professional certifications include Lean Six Sigma Master Black Belt, Project Management Professional (PMP), Certified Quality Manager (CQM), and Certified Quality Engineer (CQE).