Change Management Success is a Course
Change Management Success
Oct 9, 2023 - Nov 5, 2023
1.5 CEUs
Full course description
Course Description
Lean Six Sigma Change Management Success combines the essential elements of project management and team leadership, giving you the knowledge you need to develop and sustain high-performing teams.
Over the course of four weeks, Lean Six Sigma Project Success Fundamentals will enhance your personal understanding of team leadership by presenting various theories, concepts, and class exercises. You will learn how to effectively assess team members' skills, competencies and strengths to prioritize and delegate team roles.
Course lessons, instructor insight, and peer discussions will further your understanding of leadership responsibilities and give you the knowledge and confidence to apply these strategies in complex project environments.
Building upon team leadership philosophies, Lean Six Sigma Change Management Success also covers effective project management methods for assuring projects are successfully completed on schedule and within budget. Finish the course with a solid foundation for initiating, planning, executing, monitoring, and closing a project.
Required Textbook:
The Six Sigma Handbook (4th ed.), by Thomas Pyzdek & Paul Keller, McGraw-Hill (ISBN-13: 978-0071840538)
Objectives
Differentiate between management and leadership and how the two contribute to the success of a Lean Six Sigma project
Perform a stakeholder analysis
Describe the essential elements for launching a Lean Six Sigma project in an organization
Apply methods for clear project communication
Create a Lean Six Sigma project force field analysis
Set up a Work Breakdown Structure (WBS)
Develop roles and responsibility matrix
Establish a project schedule and analyze potential risks for a Lean Six Sigma project
Course Instructor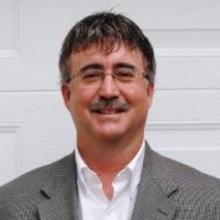 Tony Roberts, M.S.
Tony has more than 25 years of management experience in the healthcare and consumer electronic markets. His areas of expertise include new technology development, Lean Six Sigma implementation, international project management, risk management, quality management, and high volume manufacturing. In addition to teaching at PACE, Tony teaches certification courses for the University of California - Irvine and the American Society for Quality (ASQ). He has worked with world-class clients such as Boeing, Northrop Grumman, Sprint, Southern California Edison, Ricoh, and Parker Hannifin. His professional certifications include Lean Six Sigma Master Black Belt, Project Management Professional (PMP), Certified Quality Manager (CQM), and Certified Quality Engineer (CQE).