Drive Enterprise Value with Lean Six Sigma Project Requirements is a Course
Drive Enterprise Value with Lean Six Sigma Project Requirements
Self-paced
0.1 CEUs
Full course description
Webinar Description
Thank you for your interest in the Drive Enterprise Value with Lean Six Sigma Project Requirement webinar.
At OSU we are proud to be able to deliver practical and useful information to help you navigate the days ahead. Whether you are seeking a new path, exploring an alternative career field, or climbing the corporate ladder, our experts know a thing or two that could help along the way.
Review our free webinar to review how businesses are using Lean Six Sigma to successfully select and launch process improvement projects that maximize enterprise value.
Course Instructor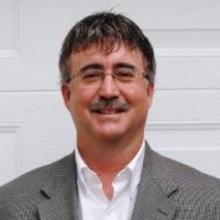 Tony Roberts, M.S.
Tony has more than 25 years of management experience in the healthcare and consumer electronic markets. His areas of expertise include new technology development, Lean Six Sigma implementation, international project management, risk management, quality management, and high volume manufacturing. Tony also teaches certification courses for the University of California - Irvine and the American Society for Quality (ASQ). He has worked with world-class clients such as Boeing, Northrop Grumman, Sprint, Southern California Edison, Ricoh, and Parker Hannifin. His professional certifications include Lean Six Sigma Master Black Belt, Project Management Professional (PMP), Certified Quality Manager (CQM), and Certified Quality Engineer (CQE).