Leadership Team Coaching is a Course
Leadership Team Coaching
Jan 10 - Feb 7, 2022
2.0 credits
Full course description
Course Description
Leadership coaching increases effective collaboration between managers and their employees. Leadership coaching recognizes the value of curiosity, attentive listening, and open-ended questions to identify the strengths of your team members.
By mastering these tools, you can create strong, lasting partnerships that enhance and promote your employee's engagement and growth, increasing innovation by creating an environment open to exploration and understanding.
In this effective, hands-on program, you will learn how to curb non-productive behaviors, understand motivation, and develop strong team dynamics within your group by truly understanding each member of the team.
Course Material:
Leadership Team Coaching: Developing Collective Transformational Leadership (3rd ed.), by Peter Hawkins (ISBN-13: 978-0749478490)
Objectives
In this course, you will learn:
How to engage with your team one-on-one to recognize and highlight the strengths in each individual
Strategies for improving your own listening skills and reactions to others
The theories behind leadership coaching, including how it differs from mentoring and supervising
Course Instructor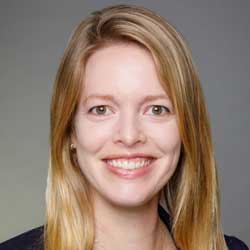 Sally Sorte, M.A., M.P.A.
Founder of Academy 360
Sally Sorte, M.A., M.P.A., is the founder of Academy 360, a public charter school 501(c)(3) in Denver, CO. Sally served as the Executive Director for six years, growing the school from an idea into a high-performing ECE-5th grade program offering wraparound supports to serve high-needs students and families.
In addition, Sally brings experience in education and business from her tenure with Teach for America, Google, and McKinsey and Co. She has guest lectured in social entrepreneurship at CU Boulder and Colorado College.
Sally is currently earning her MBA at Harvard Business School and enjoys working with students pursuing nonprofit and leadership certificates through Oregon State University's College of Business.