Leading Through Organizational Change is a Course
Leading Through Organizational Change
Aug 30 - Sep 27, 2021
2.0 credits
Full course description
Course Description
Change is an inevitable aspect of any business, and organizations that thrive learn to embrace opportunities for change. What differentiates a successful change effort from ones that don't succeed? Often, it's the leadership approach.
You will learn key strategies for leading change, develop your skills in creating a customized, effective plan that helps your team feel aware, included, and motivated to tackle new challenges. Avoid pitfalls, improve relationships, and drive success with the key skills needed to be an effective leader and ambassador of change.
Course Material:
The Heart of Change: Real Life Stories of How People Change Their Organizations, by John Kotter and Dan Cohen (ISBN-13: 978-1422187333)
Objectives
Develop effective strategies for managing conflict and uncertainty
Define and clarify roles and expectations for your team during times of change
Effectively communicate and engage with your team around adapting to organizational changes
Course Instructor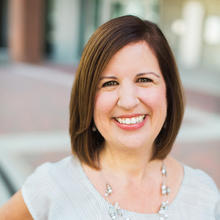 Patricia Bravo, SPHR
Patricia equips leaders with Empathetic Leadership techniques that drive team member engagement and increase business results. She does this by consulting with organizations and leaders through her company Bravo For You, where she helps organizations develop leadership programs and facilitates workshops that accelerate leader capability.

Patricia enjoys using her talent management experiences gleaned at Fortune 500 companies such as Starbucks to shape the leadership landscape of the future. She also teaches undergraduate courses at the University of Washington, Bothell and recently published a chapter titled Empathy as a Vehicle to Authentic Leadership and Followership in Latin America: A Practitioner Perspective in the book Authentic Leadership: International Perspectives.

A transplant who adopted the Pacific Northwest as home, she fuels her love of travel by exploring new destinations and spending time in Southern California enjoying the sunshine.