Learn the 5 Key Principles to Effectively Lead Through Organizational Change is a Course
Learn the 5 Key Principles to Effectively Lead Through Organizational Change
Self-paced
0.1 credits
Full course description
Webinar Description
Thank you for your interest in the Principles to Effectively Lead through Organizational Change webinar.
Change might just be the resounding theme of 2020 but it's a constant in our everyday lives--personal and professional. What differentiates a successful workplace change effort from ones that don't succeed? Often, it's the approach. In this webinar, you'll learn the five principles needed to effectively communicate and lead through an organizational change.
Review our free webinar to learn more about these takeaways:
The 5 key principles that successfully lead change
Notice the acceptance of change by others
Remember, change fatigue is real. Do not let up on support that is necessary for those experiencing the change
Course Instructor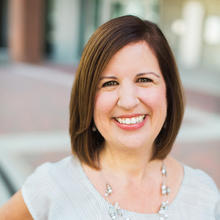 Patricia Bravo, SPHR
Patricia equips leaders with Empathetic Leadership techniques that drive team member engagement and increase business results. She does this by consulting with organizations and leaders through her company Bravo For You, where she helps organizations develop leadership programs and facilitates workshops that accelerate leader capability.

Patricia enjoys using her talent management experiences gleaned at Fortune 500 companies such as Starbucks to shape the leadership landscape of the future. She also teaches undergraduate courses at the University of Washington, Bothell, and recently published a chapter titled Empathy as a Vehicle to Authentic Leadership and Followership in Latin America: A Practitioner Perspective in the book Authentic Leadership: International Perspectives.

A transplant who adopted the Pacific Northwest as home, she fuels her love of travel by exploring new destinations and spending time in Southern California enjoying the sunshine.