Leading Teams is a Course
Leading Teams
Self-paced
0.5 credits
Full course description
Course Description
Leading a team through any task or project requires special skills, and an understanding of the team dynamic and politics. This introductory-level course for managers or anyone interested in leading teams, addresses the key issues surrounding leadership in a team environment. Why is leadership important to team success? What is required of a team leader to lead his team effectively? This course considers how team leaders must account for the special and unique circumstances of working in a team, where responsibility, accountability, communication, and leadership are shared.
Objectives
In this course, you will learn:
List and identify the key characteristics and types of teams
Recognize the benefits and challenges of empowered teams that leaders need to be aware of
Identify differences in the primary and secondary roles filled by empowered teams and team leaders
Recognize the key sources of motivation for empowered teams
Explain Tuckman's model of team development
Recognize the key qualities and skills of a team leader
State the value of using the "checklist for team leaders"
Recognize and apply suggested approaches for managing conflict in teams
Discuss the different approaches needed for leading virtual teams


Key Course Features:
Mobile-friendly
Audio-enabled
Badge and credit-awarding
Real-world case studies
Fully accessible
Games & Flashcards
Expert-supported
Video content
Estimated time to complete: 5 hours

We recommend completing these hours within 90 days of enrollment. 
This course includes an "Ask the Expert" feature. You can use this feature to submit questions about course content. A subject matter expert will provide guidance or point you to additional resources for the topics you're studying. Questions are answered as quickly as possible and usually within 24 hours.
Learners must achieve an average test score of at least 70% to meet the minimum successful completion requirement and qualify to receive CEUs.
Course Instructor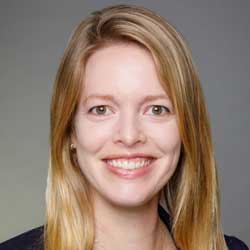 Sally Sorte, M.A., M.P.A.
Founder of Academy 360
Sally Sorte, M.A., M.P.A., is the founder of Academy 360, a public charter school 501(c)(3) in Denver, CO. Sally served as the Executive Director for six years, growing the school from an idea into a high-performing ECE-5th grade program offering wraparound supports to serve high-needs students and families.
In addition, Sally brings experience in education and business from her tenure with Teach for America, Google, and McKinsey and Co. She has guest lectured in social entrepreneurship at CU Boulder and Colorado College.
Sally is currently earning her MBA at Harvard Business School and enjoys working with students pursuing nonprofit and leadership certificates through Oregon State University's College of Business.