Becoming a Better Leader is a Course
Becoming a Better Leader
Self-paced
0.3 credits
Full course description
Course Description
This completely online and self-paced one-module course utilizes Inc. Magazine's prize-winning editorial content to introduce basic concepts of business leadership, including communication and motivation; leading teams; leading virtual workers; and leading during times of change. The focus is on providing practical, hands-on advice to entrepreneurs and small-business people, including video segments with analysis and commentary from industry-leading practitioners and subject matter experts. The course also offers real-world examples, how-to lists and advice, interactive games, and review questions to ensure mastery of the material.
Objectives
In this course, you will learn:
Explain what makes a good business leader
Distinguish between different leadership styles, and explain the advantages of each
Explain the importance of communication in successful leadership
Distinguish between leadership and formal authority
Lead teams effectively
Recognize the importance of leadership in managing organizational change
Outline a strategy for leading virtual workers
Strengthen your own leadership skills
Identify employees with leadership potential
Groom employees for future leadership roles
Articulate the need for succession planning
Explain the role of leadership in shaping an organization's culture
Key Course Features:
Mobile-friendly
Audio-enabled
Badge and credit-awarding
Real-world case studies
Fully accessible
Games & Flashcards
Expert-supported
Video content
Estimated time to complete: 3 hours

We recommend completing these hours within 90 days of enrollment. 
This course includes an "Ask the Expert" feature. You can use this feature to submit questions about course content. A subject matter expert will provide guidance or point you to additional resources for the topics you're studying. Questions are answered as quickly as possible and usually within 24 hours.
Learners must achieve an average test score of at least 70% to meet the minimum successful completion requirement and qualify to receive CEUs.
Course Instructor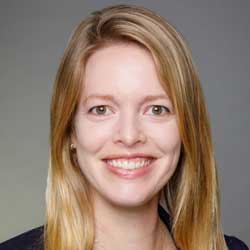 Sally Sorte, M.A., M.P.A.
Founder of Academy 360
Sally Sorte, M.A., M.P.A., is the founder of Academy 360, a public charter school 501(c)(3) in Denver, CO. Sally served as the Executive Director for six years, growing the school from an idea into a high-performing ECE-5th grade program offering wraparound supports to serve high-needs students and families.
In addition, Sally brings experience in education and business from her tenure with Teach for America, Google, and McKinsey and Co. She has guest lectured in social entrepreneurship at CU Boulder and Colorado College.
Sally is currently earning her MBA at Harvard Business School and enjoys working with students pursuing nonprofit and leadership certificates through Oregon State University's College of Business.