Data-Driven Decision Making is a Course
Data-Driven Decision Making
Mar 4, 2024 - Apr 7, 2024
2 CEUs
Full course description
Course Description
Understandably, business leaders have increasingly come to rely on data and reporting as major factors in any big decision. With staffing representing most organizations' biggest investment, it is not surprising that effective HR teams must also lead with data and analytics in mind.
This course discusses ways that a strong and effective analytics capability can drive organizational performance based on human capital metrics. Participants will learn strategies to manage decision-making with effective data mining and reporting. Topics also include strategic reporting, storytelling through data and tactical analytics-driven strategy.
Required Textbooks
None. Instructor will provide all necessary resources within the course.
Objectives
Identify the benefits derived from effective HR measures and analytics
Understand trends including predictive analytics
Determine the data needs and challenges in data analysis
Understand the approaches to conducting a strategic analysis
Identify the characteristics of telling a good story with data
Course Instructors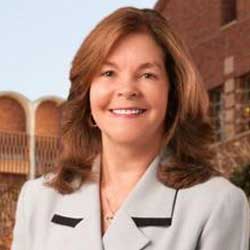 Linda Marcot
President of LMC Partners, Human Capital Consulting
Linda has over 30 years of human capital management experience.  Prior to starting her own business, Linda served as a Principal at Mercer Consulting, an international Human Resources consulting firm.  Over the years she has worked with thousands of companies across a variety of industries and sizes.  Her work focuses on the enhancement of the HR function to meet business goals and the effective management of human capital to drive business results.  Linda has a Masters degree in Education from Cal State University, Los Angeles and a Bachelor of Arts and teaching credential from UCLA. Linda has taught within the UC Extension's business and management program for over 15 years and been a speaker both nationally and internationally.