Strategies for Business Success is a Course
Strategies for Business Success
Jun 26, 2023 - Jul 30, 2023
2 CEUs
Full course description
Course Description
Effective human resources departments depend on strong and positive relationships within a business or organization. Our Strategies for Business Success course helps you develop essential strategies to build and maintain these core relationships and ensure the success of your organization.
By strategically developing relationships within your business, you ensure that the importance of your work is at the core of business strategy. This means building effective marketing strategies, focusing on financial impacts and illustrating the critical role you serve within the organization.
Objectives
Use key financial terms and concepts, as used by the business
Link business and HR Strategies
Identify HR programs that can have a financial impact on their businesses and learn ways to help the business better manage Human Resources
Apply marketing and communication skills to enhance the business' understanding of HR
Identify HR structure and its impact on business support
Course Instructor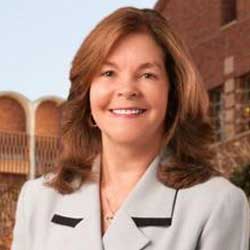 Linda Marcot
President of LMC Partners, Human Capital Consulting
Linda has over 30 years of human capital management experience.  Prior to starting her own business, Linda served as a Principal at Mercer Consulting, an international Human Resources consulting firm.  Over the years she has worked with thousands of companies across a variety of industries and sizes.  Her work focuses on the enhancement of the HR function to meet business goals and the effective management of human capital to drive business results.  Linda has a Masters degree in Education from Cal State University, Los Angeles and a Bachelor of Arts and teaching credential from UCLA. Linda has taught within the UC Extension's business and management program for over 15 years and been a speaker both nationally and internationally.