Business Risk Management is a Course
Business Risk Management
May 1, 2023 - Jun 4, 2023
2 CEUs
Full course description
Course Description
Risks are inevitable, and organizations have an obligation to attend to the safety and well-being of the people they serve. Our Business Risk Management online course highlights essential HR practices related to employee safety and well-being. Human resource professionals, business owners and others involved in your business have an obligation to mitigate risk, from hiring through managing of employees.
As a participant, you will learn how to develop a robust framework for both employees and supervisors, including a performance management system, adequate orientation and training, and ongoing training around policies and procedures.
Learning Outcomes
After successful completion of this course, you will be able to:
Develop thorough and comprehensive screening processes
Ensure awareness of applicable laws related to discrimination and harassment, as well as company-specific guidelines related to safety and security
Effectively set probationary periods
Effectively manage and mitigate risk related to hiring and exiting employees
Required Textbooks
None. All necessary resources are provided within the course.
Course Instructor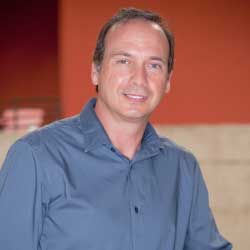 Mike Cieri
Mike Cieri - MSIR, has been in the Human Resource Management field for over 20 years. During this time he has held a variety of management positions, including several years on the executive management team of a large corporation as Vice President of Human Resources and Safety, as well as Vice President of Operations. His areas of expertise include legal compliance, workers' compensation, leadership development, performance management, coaching, training and development, compensation analysis, strategic planning, and developing best practices. Mike has a Masters degree in Industrial Relations and Human Resources from the University of Oregon, is a Certified Safety Director, and a national speaker. He has a coaching certificate from The Coaches Training Institute, San Rafael, California and a Practioner's Certificate in Neuro-Linguistic Programming from the NLP Institute of Oregon, as well as a certified DISC and MBTI trainer. Mike also is an adjunct professor at Oregon State University in the College of Business and a contributing writer for Fleet Management Weekly.