Navigating Business Risks in Today's Workplace is a Course
Navigating Business Risks in Today's Workplace
Self-paced
0.1 CEUs
Full course description
Webinar Description
Thank you for your interest in the Navigating Business Risks in Today's Workplace webinar.
The College of Business is proud to be able to deliver practical and useful information to help you navigate the days ahead. Whether you are seeking a new path, exploring an alternative career field, or climbing the corporate ladder, our experts know a thing or two that could help along the way.
During our Navigating Business Risks in Today's Workplace webinar, we learn risks are inevitable, and organizations should attend to the safety and well-being of the people they serve. OSU Instructor, Mike Cieri, highlighted the essential HR practices related to employee safety and well-being.
Watch the recording and learn the importance of a robust framework for both employees and supervisors, including a performance management system, adequate orientation and training, and ongoing training around policies and procedures.
Course Instructor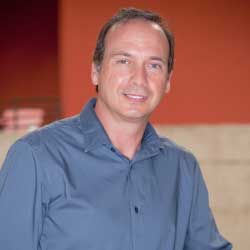 Mike Cieri
Mike Cieri - MSIR, has been in the Human Resource Management field for over 20 years. During this time he has held a variety of management positions, including several years on the executive management team of a large corporation as Vice President of Human Resources and Safety, as well as Vice President of Operations. His areas of expertise include legal compliance, workers' compensation, leadership development, performance management, coaching, training and development, compensation analysis, strategic planning, and developing best practices. Mike has a Master's degree in Industrial Relations and Human Resources from the University of Oregon, is a Certified Safety Director, and a national speaker. He has a coaching certificate from The Coaches Training Institute, San Rafael, California, and a Practioner's Certificate in Neuro-Linguistic Programming from the NLP Institute of Oregon, as well as a certified DISC and MBTI trainer. Mike also is an adjunct professor at Oregon State University in the College of Business and a contributing writer for Fleet Management Weekly.