How to Use Workforce Analytics to Inform Decision-Making is a Course
How to Use Workforce Analytics to Inform Decision-Making
Self-paced
0.1 CEUs
Full course description
Webinar Description
Thank you for your interest in How to Use Workforce Analytics to Inform Decision-Making webinar.
The College of Business is proud to be able to deliver practical and useful information to help you navigate the days ahead. Whether you are seeking a new path, exploring an alternative career field, or climbing the corporate ladder, our experts know a thing or two that could help along the way.
Business leaders have increasingly come to rely on data and reporting as significant factors to aid in decision making. During our HR analytics webinar, we reviewed critical people analytics to help human resource teams support effective decisions during the crisis and beyond.
Course Instructors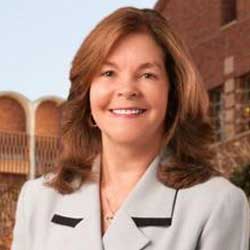 Linda Marcot
President of LMC Partners, Human Capital Consulting
Linda has over 30 years of human capital management experience. Prior to starting her own business, Linda served as a Principal at Mercer Consulting, an international Human Resources consulting firm. Over the years she has worked with thousands of companies across a variety of industries and sizes. Her work focuses on the enhancement of the HR function to meet business goals and the effective management of human capital to drive business results. Linda has a Masters degree in Education from Cal State University, Los Angeles, and a Bachelor of Arts and a teaching credential from UCLA. Linda has taught within the UC Extension's business and management program for over 15 years and been a speaker both nationally and internationally.