Employee Recruitment and Retention is a Course
Employee Recruitment and Retention
Oct 3 - Nov 7, 2022
2.0 credits
Full course description
Course Instructor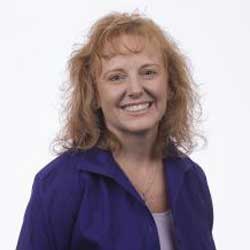 Michele Swift, Ph.D.
SPHR, SHRM-SCP, Senior Instructor & Professional Development Coordinator
Michele Swift is an Instructor of Management who currently teaches undergraduate and graduate courses in professional development and human resource (HR) management. She is the faculty advisor for the Management/SHRM Student Club, serves as the liaison between the Management program and student engagement, and is active on several university and college committees. Prior to joining academia, she spent over ten years in HR and consulting where she managed HR self-service implementation projects, assisted with business case development, counseled managers on employee relations issues, provided recruitment and placement services, and managed payroll and workers compensation. Michele received her Ph.D. in Organization Management from the University Colorado Boulder and her Masters in HRIR from the University of Oregon and is also an active member of the Society for Human Resource Management and Academy of Management. Her current research interests include the motivation for employees to share their knowledge, the relationship between knowledge sharing and creativity, and human resource management practices for knowledge workers. She also has a special interest in the factors that influence persons with disabilities' willingness to request an accommodation.