Building the Best Workplace Culture — A Guide to Navigating the Great Resignation is a Course
Building the Best Workplace Culture — A Guide to Navigating the Great Resignation
Self-paced
0.1 CEUs
Full course description
Webinar Description
Thank you for your interest in the Building the Best Workplace Culture — An Executive's Guide to Navigating the Great Resignation webinar.
At OSU we are proud to be able to deliver practical and useful information to help you navigate the days ahead. Whether you are seeking a new path, exploring an alternative career field, or climbing the corporate ladder, our experts know a thing or two that could help along the way.
Long hours, too many zoom meetings, short staffing, increased depression and anxiety. All of these symptoms factor into our current cultural dilemma — burn out.
If your organization is struggling with the effects of the Great Resignation, watch this webinar focused on building the best culture to improve employee happiness and build a workplace where people want to stay. You'll learn employee retention, recruitment tactics, and corporate benefits as well as employee incentives that matter to knowledge workers today.
Course Instructor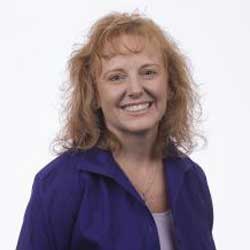 Michele Swift, Ph.D.
SPHR, SHRM-SCP, Senior Instructor & Professional Development Coordinator
Michele Swift is an Instructor of Management who currently teaches undergraduate and graduate courses in professional development and human resource (HR) management. She is the faculty advisor for the Management/SHRM Student Club, serves as the liaison between the Management program and student engagement, and is active on several university and college committees. Prior to joining academia, she spent over ten years in HR and consulting where she managed HR self-service implementation projects, assisted with business case development, counseled managers on employee relations issues, provided recruitment and placement services, and managed payroll and workers compensation. Michele received her Ph.D. in Organization Management from the University Colorado Boulder and her Masters in HRIR from the University of Oregon and is also an active member of the Society for Human Resource Management and Academy of Management. Her current research interests include the motivation for employees to share their knowledge, the relationship between knowledge sharing and creativity, and human resource management practices for knowledge workers. She also has a special interest in the factors that influence persons with disabilities' willingness to request an accommodation.