New to the Family: Introduction to Family Business is a Course
New to the Family: Introduction to Family Business
Sep 13 - Nov 21, 2021
4.0 credits
Full course description
Course Description
This course is designed for professional managers who are new to family firms. It will explore family business management to examine the required elements of a successful family enterprise, which may include a diversified and multigenerational organization comprised of multiple business lines.
Why Take This Course
This course creates an opportunity for students to study the dynamics that govern how family businesses react in the current business climate.
Topics include:
Family firms definitions and global impact
Systems and development models unique to a family business
Analysis of the strengths and weaknesses of family firms
Family governance, management and conflict issues
Strategic and financial family enterprise management issues
Case study about family enterprise resources and shareholder responsibilities
Transgenerational value issues in family enterprise longevity
Succession plan options during the generational transfer
Critical considerations for executive-level family enterprise advisors
What You Will Learn
Understand what makes family firms unique
Ability to explain current factors that impact contemporary family enterprises.
Ability to analyze the history of the family and business and identify human capital development potential within the enterprise.
Process to identify the stewardship responsibilities of the incumbent generation shareholders and stakeholders.
Process to identify sources of transgenerational value creation in multigenerational enterprises.
Who Should Attend
Family or non-family managers of family-owned businesses in the Pacific Northwest, primarily those with less than five years' experience in a family business setting are our target audience for this course. This course also is applicable to individuals starting new ventures or new opportunities within an existing family firm.
Required material:
Zellweger, T. (2017). Managing the family business: Theory and practice. ISBN: 1783470704 or 978-1783470709
Gersick, K., Davis, J. A., McCollom Hampton, M. & I. Lansberg. (1997). Generation to Generation: Life Cycles of the Family Business. ISBN: 978-0875845555 or 9780875845555
Course Instructors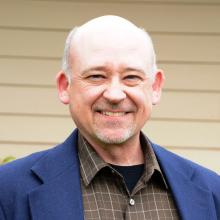 Charlie Mitchell
Manager, OSU Center for Family Enterprise
Charlie Mitchell is a second-generation native Oregonian. His career assisting businesses and communities spans nearly 25 years. He has led economic and community development efforts in two Oregon cities and two regional organizations in three different parts of the state. Prior to working for Oregon State University as the manager of OSU Center for Family Enterprise in the College of Business, Mitchell was the director of the Small Business Development Center (SBDC) at Linn-Benton Community College. Charlie has a B.S. degree in Communications and a Masters's degree in Management, both from Southern Oregon University. He also is a Certified Economic Development Professional (CEcD) from the International Economic Development Council (IEDC). Charlie is an active Rotarian with the Greater Corvallis Rotary Club and is a past chair of the Corvallis Chamber of Commerce. He is a U.S. Navy veteran who served in Operation Desert Storm and helped with the Exxon Valdez oil-spill cleanup effort. Mitchell and his wife live north of Corvallis and have two adult children, a son serving in the AmeriCorps and a daughter studying at the University of Oregon. Mitchell is an avid motorcyclist who regularly logs 600-mile days riding throughout the western United States and Canada.