Information Session: Introduction To Family Business is a Course
Information Session: Introduction To Family Business
Self-paced
0.1 credits
Full course description
Webinar Description
Thank you for your interest in our new course, New to the Family: Introduction to Family Business. 
At OSU we are proud to be able to deliver practical and useful information to help you navigate the days ahead. Whether you are seeking a new path, exploring an alternative career field, or climbing the corporate ladder, our experts know a thing or two that could help along the way.
Review our free information session to examine the required elements of a successful enterprise, diversified, and multigenerational organizations composed of multiple business lines. 
75% of all US businesses are family businesses, 15% of which are multi-generational
Identity is an asset, but can also be a weakness: Tradition does not always equal innovation
As a business prepares for a succession, follow this six-step framework
Course Instructors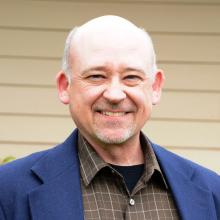 Charlie Mitchell
Manager, OSU Center for Family Enterprise
Charlie Mitchell is a second-generation native Oregonian. His career assisting businesses and communities spans nearly 25 years. He has led economic and community development efforts in two Oregon cities and two regional organizations in three different parts of the state. Prior to working for Oregon State University as the manager of OSU Center for Family Enterprise in the College of Business, Mitchell was the director of the Small Business Development Center (SBDC) at Linn-Benton Community College. Charlie has a B.S. degree in Communications and a Masters's degree in Management, both from Southern Oregon University. He also is a Certified Economic Development Professional (CEcD) from the International Economic Development Council (IEDC). Charlie is an active Rotarian with the Greater Corvallis Rotary Club and is a past chair of the Corvallis Chamber of Commerce. He is a U.S. Navy veteran who served in Operation Desert Storm and helped with the Exxon Valdez oil-spill cleanup effort. Mitchell and his wife live north of Corvallis and have two adult children, a son serving in the AmeriCorps and a daughter studying at the University of Oregon. Mitchell is an avid motorcyclist who regularly logs 600-mile days riding throughout the western United States and Canada.