Real World Project Management is a Course
Real World Project Management
Self-paced
1 credit
Full course description
Course Description
This course presents a streamlined approach to project management based on the best practices of experienced, effective project managers. It cuts through the clutter and focuses on the key principles of project management in the real world, offering tools and techniques for achieving project success. This course provides a clear road map for leading a project through the five key project stages: Initiating, Planning, Controlling, Executing, and Closing. You'll be exposed to the basic tools employed in each of these stages, including templates for a comprehensive project plan, work breakdown schedules, task list, issue list, risk register, and close-out documents. Each stage is illustrated by examples and video commentary by project management professionals, where you can see how best practices are applied to solve project challenges.
Objectives
Understand the five project stages (Initiating, Planning, Controlling, Executing, and Closing)
Recognize constraints for projects (scope, time, and budget)
Explain key project management terminology
Outline the keys to a successful project launch
Understand how to establish project goals and deliverables with stakeholders
Manage the planning, execution, and control of your projects
Recognize project management best practices, including Agile, Lean, and other techniques
Understand project team dynamics
Understand how to communicate clearly with stakeholders and project team members
Recognize effective tools for change management
Explain and employ key tools and techniques employed in the five stages
Manage the closing process for your project, including transfer, acceptance, and approval
Course Instructors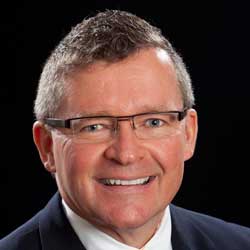 Laszlo Retfalvi, P.Eng., PMP, PMI-RMP
Laszlo is a results-driven leader with extensive private and public industry experience in delivering complex IT/IM enabled products, systems, and services. Laszlo is General Manager of Retfalvi and Associates and author of "The Power of Project Management Leadership: Your Guide on How to Achieve Outstanding Results".
Laszlo is past Vice President of the Program and Risk Management Office at Allen Vanguard Corporation. Prior to this, Laszlo held number of senior and executive positions at General Dynamics Canada, a division of General Dynamics Corporation. Previously, Laszlo was with the Irving Group of Companies and SED Systems.
Laszlo is a frequent industry speaker at both national and international conferences and has published over 60 papers in the areas of risk and leadership. Laszlo is the developer of the Project Management Leadership Model©, a framework to develop personal project management leadership excellence.