Digital Marketing Strategies is a Course
Digital Marketing Strategies
Jul 17, 2023 - Aug 27, 2023
2.4 CEUs
Full course description
Course Description
As consumers increasingly turn to the digital marketplace of the internet, organizations recognize that they can better reach and connect with their customers, clients or prospects through digital marketing. There are many benefits to effective digital marketing including improved brand perception, more efficient lead generation and better customer satisfaction levels. That can translate into the sale of more products and services. Creating a digital marketing strategy is crucial to meeting the marketing goals of the organization. This course offers a step-by-step introduction to the process of creating such a strategy, with an emphasis on key concepts, definitions and why measurement matters for brands.
Objectives
Explain the importance of creating a digital marketing strategy in meeting organizational marketing.

Discuss the differences between an integrated and non-integrated digital marketing strategy.

Describe the five stages of a digital marketing strategy.

Explain how digital marketing elements can address strategic needs.

Describe the customer journey and how it applies to digital marketing.

Explore the use of a digital SWOT in assessing marketing efforts.

Explain the use of SMART goals in the planning stage.

Describe the use of the Plan, Do, Check, Act model in digital marketing.

Explain how lessons learned are integrated into digital marketing.

Describe the key ethical and legal issues in digital marketing.

Discuss best practices in fashioning a digital marketing strategy
Course Instructor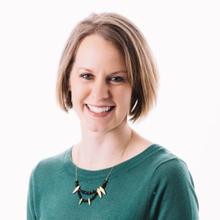 Lynn Makela
Business Development Director at Apiary
Lynn Makela connects marketing, leadership, and brand strategy. With over 12 years of digital advertising experience and diverse background in search, analytics, optimization, design, and social media strategies, she is an accomplished business strategist and entrepreneur. As director of business development for Apiary Digital, she curates teams of digital marketing professionals to achieve business objectives. Her client list includes Microsoft, Tableau, Invisalign, Pella Windows and Doors, and many others. When she isn't helping clients, she's playing with her three K9 fur kids and working on a remodel project.