The art behind: Hey Google, and what it means for your business is a Course
The art behind: Hey Google, and what it means for your business
Self-paced
0.1 CEUs
Full course description

Webinar Description
Thank you for your interest in Digital Marketing.
At OSU we are proud to be able to deliver practical and useful information to help you navigate the days ahead. Whether you are seeking a new path, exploring an alternative career field, or climbing the corporate ladder, our experts know a thing or two that could help along the way.
Search is changing how we live. Just ask Alexa, Siri, or Google. As a business, it's important to stay up to date on how people search and find your product or service.
In this webinar you will leave with an understanding of search trends today and 5 tips you can use to keep your brand relevant and indexed by search engines.
Course Instructor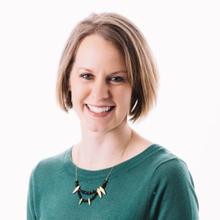 Lynn Makela
VP of Business Development at Apiary
Lynn Makela connects marketing, leadership, and brand strategy. With over 12 years of digital advertising experience and diverse background in search, analytics, optimization, design, and social media strategies, she is an accomplished business strategist and entrepreneur. As vice president of business development for Apiary Digital, she curates teams of digital marketing professionals to achieve business objectives. Her client list includes Microsoft, Tableau, Invisalign, Pella Windows and Doors, and many others. When she isn't helping clients, she's playing with her three K9 fur kids and working on a remodel project.