Search Engine Optimization & Search Engine Marketing is a Course
Search Engine Optimization & Search Engine Marketing
Oct 31, 2022 - Dec 19, 2022
2.5 credits
Full course description
Course Description
This course is designed for marketers and business people wishing to learn more about the topic of search engine marketing (SEM). Students will be introduced to technologies, techniques, and strategies required to achieve high rankings on search engines, and will learn why search engine marketing can be a cost-effective promotional strategy.

An introduction to both organic search engine optimization (SEO) practices as well as pay-per-click (PPC) will be presented, enabling the student to compare and contrast these strategies. Students will be given guidance on how to use these channels together to create an effective search engine marketing campaign to achieve their business goals.
Required Textbooks
None. Readings and educational resources will be provided throughout the course, along with other online resources to continue SEM learning beyond constructs of the course.
Objectives
Learn what Search Engine Marketing is, and understand the importance of achieving a strong online presence
Develop a search marketing strategy for the organization of your choice and build a presentation around the opportunities that exist for promoting a brand through search tactics
Unravel the differences between the practice of Search Engine Optimization and Paid Search advertising
Discover how to effectively optimize a website, choose competitive keywords, create copy, and build a successful linking plan for higher rankings in search engines
Learn how to set up paid search campaigns in Google Ads and how to build engaging ad copy for relevant audiences
Course Instructors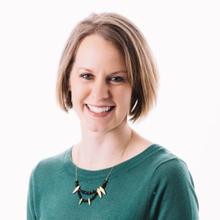 Lynn Makela
Lynn Makela connects marketing, leadership, and brand strategy. With over 12 years of digital advertising experience and diverse background in search, analytics, optimization, design, and social media strategies, she is an accomplished business strategist and entrepreneur. As director of business development for Apiary Digital, she curates teams of digital marketing professionals to achieve business objectives. Her client list includes Microsoft, Tableau, Invisalign, and Pella Windows and Doors. When she isn't helping clients, she's playing with her three K9 fur kids and working on a remodel project.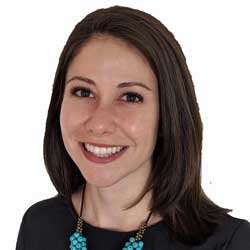 Rachel Ross
With more than a decade of experience in digital advertising, Rachel excels in paid search and display advertising, exceeding campaign goals and delivering measurable results. Her approach? Streamlining processes to achieve operational efficiency and powerful impacts. Proven success with clients of various sizes and budgets, from Sears and Amazon to Pella Windows and Doors, and the Seattle Cancer Care Alliance. In-house experience with REI and longstanding partnerships with global advertising agencies like iProspect.