Building Digital Content Strategy is a Course
Building Digital Content Strategy
Oct 4 - Nov 21, 2021
2.5 credits
Full course description
Course Description
With smartphones, tablets, and laptops, everyone from marketers to web designers will benefit from understanding the user experience and the many digital channels available to their audiences. In Building a Digital Content Strategy, you will learn how to develop a content marketing strategy to reach the connected user with the right message in the appropriate channel. In addition, you'll understand the usability and accessibility of current multimedia devices and how to write web content that speaks to the audience interacting with these environments.
From words to the visual, learn what audiences want to see from a brand and how to create a complete 21st-century customer experience. Explore how essential digital content components of the user experience are related to online customer service, satisfaction, and brand loyalty as your visitors progress through the modern sales funnel.
Objectives
User behavior online: accessibility and usability across platforms.
Digital content and marketing strategies that maintain a consistent brand image across devices.
Differences between platforms and optimization of each channel..
Customer service in the 21st century.
Refinement of the writing process: brainstorming, field research, storyboarding and drafting.
Course Instructor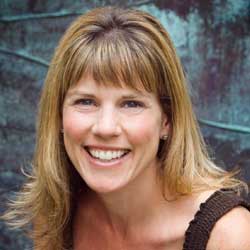 Hallie Janssen
Strategic Marketing Executive & Consultant | Content Strategy Professor at OSU
Hallie Janssen has been a digital marketing instructor for Oregon State University's Professional and Continuing Education program since 2014 and has taught digital marketing in university and corporate settings since 2009. She brings her 20+ years of experience leading marketing strategies in-house and consulting for B2B, B2C, and non-profit agencies to her training.  She currently consults on marketing strategies, specializing in content creation.