Management and Human Resource Essentials is a Course
Management and Human Resource Essentials
Sep 28 - Oct 31, 2021
2.5 credits
Full course description
Course Description
Effective business administration requires highly developed human resources and management skills, but these are often some of the most complicated and complex areas of business. Organizational leaders need to hire and retain the right employees while also following regulations and industry best practices, which requires foundational knowledge in human resources and management. Our course allows you to build this essential knowledge and develop these critical skills in order to drive your company's success.
Successful leaders need to do more than hire the right people, which is a complicated task in itself. They also need to create meaning for their employees in the workplace and ensure they communicate in emotionally intelligent ways while resolving conflict promptly. Upon completion of this course, you will be able to draw on key human resource concepts and theories to build, motivate and inspire your team.
Objectives
In this expert-led online course, you'll gain the knowledge and skills to:
Understand the complex details of federal employment laws and gather resources to ensure you stay up-to-date on changes to these laws
Develop recruitment strategies that improve employee and organizational effectiveness
Implement cutting-edge leadership skills, including emotionally intelligent communication strategies, expert team coaching and effective conflict resolution
Establish necessary protocols for record-keeping, job analysis, performance appraisal and more
Course Instructor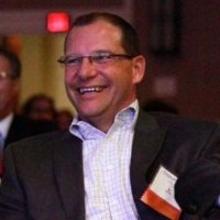 Christoph Hilscher
Christoph Hilscher is a human resource professional with an extensive background in the hospitality service industry and banking industry. With 14 years' experience with Ritz-Carlton in the US and Germany, he got first-hand knowledge and understanding of the needs of internal and external customers. After leaving hotel operations, Christoph was able to use this knowledge to create a great learning experience for other employees and to show them ways to better engage customers and employees. As an HR professional, Christoph is involved in shaping my company's present and future by assuring that all HR guidelines are applied fairly and consistently.