Finance Accounting Foundations is a Course
Finance Accounting Foundations
May 3 - Jun 6, 2021
2.5 credits
Full course description
Course Description
Making strategic business decisions requires a strong grasp of financial accounting principles. As a leader in your organization, it's important that you develop finance and accounting skills to evaluate the current financial health of your business and plan for the future. This course will help you build this essential knowledge and ensure that your business is fiscally sound and successful.
By developing a foundational knowledge of financial accounting, you can make informed decisions that can help propel the growth and financial health of your organization. After finishing this course, you will rely on key financial accounting concepts to meet stakeholder interests and put your organization on the path to success.
Objectives
This expert-led online course does not require any previous familiarity with these concepts and will help you build foundational knowledge to:
Master financial and accounting concepts, including analyzing financial statements, developing accrual accounting skills, calculating return on investment, and identifying major risks in your business
Interpret and produce commonly used financial statements, including balance sheets, income statements, and statements of cash flows
Perform a basic financial statement analysis to interpret the financial health of your company and estimate future earnings and value
Course Instructor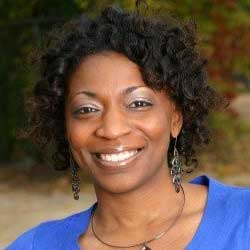 JeFreda Brown
CEO of Goshen Business Group, LLC
At Goshen Business Group, JeFreda provides a unique suite of specialized services that are customized for an organization's particular needs. With over 20 years of business experience in areas such as accounting, finance, real estate, taxes, federal auditing (DoD), low-income housing tax credits, project and compliance management, contract administration, human resources, and teaching, JeFreda is one of America's Premiere Financial & Business Compliance Coaches. Some of her areas of expertise include tax planning, budget preparation, DCAA audit consulting, Government contract compliance consulting, pricing proposal development, accounting, and financial management, financial statement compilations, payroll services, business development/management consulting, train the trainer services, business/strategic plans, grant reporting, and 501(c)(3) application preparation. She is a former Senior Auditor with the Defense Contract Audit Agency (DCAA) and Tax Credit Analyst and Staff Accountant with Mississippi Home Corporation's Housing Tax Credits division. As a Senior Auditor with DCAA, JeFreda audited federal Government contractors who have contracts and grants with the Government. She now provides Government contract consulting and has knowledge of what Government agencies require in contract/grant proposals and contract administration compliance. She also has knowledge of the required FAR, DFARS, CAS, and other federal regulations for Government contracts/grants compliance and maintenance. In 2010, JeFreda was chosen as the winner of the Black Enterprise Magazine and Porsche Cars' Intelligent Performers contest out of over 300 entries across the country.  She's the author of the eBook, 12 Reasons You Need an Accountant for Your Small Business.