Principles of Marketing is a Course
Principles of Marketing
Apr 6 - May 11, 2020
2.5 credits
Full course description
Course Description
This course will allow you to build essential marketing skills while also learning how to communicate your organization's story through a memorable and meaningful brand. Upon completion, you will be able to draw on these marketing concepts and theories to engage your customers, strategically approach your market and develop your organization's brand.
Objectives
Understand the principles of marketing, including identifying consumer behaviors, recognizing market opportunities, and developing marketing plans
Make data-driven, strategic decisions on marketing
Apply marketing decisions on products and services, pricing, place, and promotion strategies
Develop a marketing plan that is aligned with business strategies
Course Instructor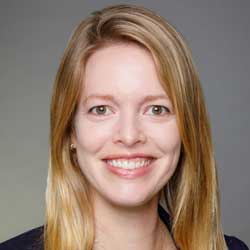 Sally Sorte, M.A., M.P.A.
Founder of Academy 360
Sally Sorte, M.A., M.P.A., is the founder of Academy 360, a public charter school 501(c)(3) in Denver, CO. Sally served as the Executive Director for six years, growing the school from an idea into a high-performing ECE-5th grade program offering wraparound supports to serve high-needs students and families.
In addition, Sally brings experience in education and business from her tenure with Teach for America, Google, and McKinsey and Co. She has guest lectured in social entrepreneurship at CU Boulder and Colorado College.
Sally is currently earning her MBA at Harvard Business School and enjoys working with students pursuing nonprofit and leadership certificates through Oregon State University's College of Business.