Finance Accounting Foundations is a Course
Finance Accounting Foundations
Nov 8 - Dec 12, 2021
2.5 credits
Full course description
Course Description
Making strategic business decisions requires a strong grasp of financial accounting principles. As a leader in your organization, it's important that you develop finance and accounting skills to evaluate the current financial health of your business and plan for the future. This course will help you build this essential knowledge and ensure that your business is fiscally sound and successful.
By developing a foundational knowledge of financial accounting, you can make informed decisions that can help propel the growth and financial health of your organization. After finishing this course, you will rely on key financial accounting concepts to meet stakeholder interests and put your organization on the path to success.
Objectives
This expert-led online course does not require any previous familiarity with these concepts and will help you build foundational knowledge to:
Master financial and accounting concepts, including analyzing financial statements, developing accrual accounting skills, calculating return on investment, and identifying major risks in your business
Interpret and produce commonly used financial statements, including balance sheets, income statements, and statements of cash flows
Perform a basic financial statement analysis to interpret the financial health of your company and estimate future earnings and value
Course Instructor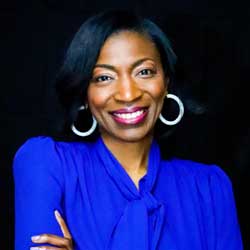 Dr. JeFreda R. Brown, MBA, CFEI
Dr. Brown is CEO of Xaris Financial Enterprises. With over 20 years of experience in nonprofit, academic, corporate, and federal sectors, it is her passion and life goal to help people develop financial health and wellness through financial education. Dr. Brown is also a speaker and author.
Dr. Brown's teaching experience consists of on-campus and online college courses. Currently, she is an eCornell Course Facilitator with Cornell University. She has developed and taught courses for OSU's Continuing and Professional Education program for three years. As a financial educator, she helps empower individuals to make informed and positive financial decisions.