Principles of Scrum is a Course
Principles of Scrum
Self-paced
1 CEU
Full course description
Course Description
The principles of Scrum training course outlines the fundamental theories and principles of Scrum frameworks, including the underlying philosophy and essential tools practitioners need to adapt to an Agile way of working. Scrum training includes a small, relatively simple, and easy to learn set of related practices and rules that have been proven to deliver significant improvements in the operational efficiency of software and, more recently, non-software development projects. Implemented correctly, these techniques can produce extraordinary results for stakeholders and customers.
This scrum training course is presented in an easy-to-understand format and augmented by interactive games and exercises to improve learner understanding and retention. Case studies and video segments from experienced Scrum professionals provide real-world tips and guidance to bolster learner comprehension and expand knowledge at practical and applicable levels.
All courses embed an "Ask the Expert" feature to bring Oregon State University learning support to your learning. Your questions reach a subject expert, who answers as quickly as possible and usually within 24 hours.
Students are required to complete this course within 90 days of enrollment.
Objectives
Define essential Scrum terms and identify the interdependent nature of key concepts
Summarize the specific, distinct roles that practitioners assume ineffective Scrum frameworks
Identify the stages of the Scrum cycle and demonstrate how these stages combine to meet evolving customer needs and requirements
Compare and contrast the three primary Scrum training artifacts and detail how they integrate to ensure a common understanding of project expectations
Explore several tools and techniques that help project participants meet and exceed customer needs and want
Course Instructor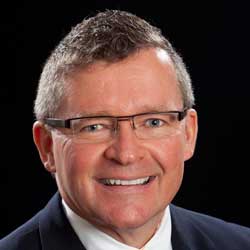 Laszlo Retfalvi, P.Eng., PMP, PMI-RMP
Laszlo is a results-driven leader with extensive private and public industry experience in delivering complex IT/IM enabled products, systems, and services. Laszlo is General Manager of Retfalvi and Associates and author of "The Power of Project Management Leadership: Your Guide on How to Achieve Outstanding Results".
Laszlo is past Vice President of the Program and Risk Management Office at Allen Vanguard Corporation. Laszlo has held the position of Director Enterprise Excellence at Lockheed Martin Canada RMS, a division of Lockheed Martin Corporation. Prior to this, Laszlo held a number of senior and executive positions at General Dynamics Canada, a division of General Dynamics Corporation. Previously, Laszlo was with the Irving Group of Companies and SED Systems.
Laszlo is a frequent industry speaker at both national and international conferences/webcasts and has published over 70 papers in the areas of risk, talent, and leadership. Laszlo is the developer of the Project Management Leadership Model©, a framework to develop personal and organizational project management leadership excellence.