Introduction to Agile is a Course
Introduction to Agile
Self-paced
1 CEU
Full course description
Course Description
This introductory-level course explores the methodologies and practices of Agile development and explains the key concepts and principles that form the foundation of Agile project management. Introduction to Agile is self-paced and contains vocabulary games, flashcards, and interactive exercises to supplement and enhance your understanding of Agile concepts as well as video segments from Agile experts to help you become a more proficient Agile practitioner.
The concepts in this training course also are included in our Agile Certified Practitioner Exam Prep course as that course's introductory modules, which gives additional material to prepare students for the Project Management Institute's Agile Certified Practitioner (PMI-ACP) Exam.
Information in these courses is based on "A Guide to the Project Management Body of Knowledge" (PMBOK Guide) — Sixth Edition, Project Management Institute Inc., 2017
Objectives
Define Agile development and differentiate it from traditional waterfall practices
Identify the similarities and differences among several Agile methodologies
Describe the stages of the Agile development cycle and identify the factors that promote project success
Understand the nuances of leading and working with Agile teams
Apply best practices from organizations that have successfully incorporated Agile methodologies into their business activities
Course Instructor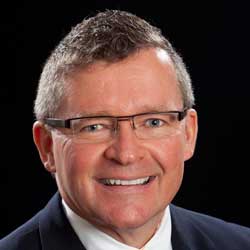 Laszlo Retfalvi, P.Eng., PMP, PMI-RMP
Laszlo is a results-driven leader with extensive private and public industry experience in delivering complex IT/IM enabled products, systems, and services. Laszlo is General Manager of Retfalvi and Associates and author of "The Power of Project Management Leadership: Your Guide on How to Achieve Outstanding Results".
Laszlo is past Vice President of the Program and Risk Management Office at Allen Vanguard Corporation. Laszlo has held the position of Director Enterprise Excellence at Lockheed Martin Canada RMS, a division of Lockheed Martin Corporation. Prior to this, Laszlo held a number of senior and executive positions at General Dynamics Canada, a division of General Dynamics Corporation. Previously, Laszlo was with the Irving Group of Companies and SED Systems.
Laszlo is a frequent industry speaker at both national and international conferences/webcasts and has published over 70 papers in the areas of risk, talent, and leadership. Laszlo is the developer of the Project Management Leadership Model©, a framework to develop personal and organizational project management leadership excellence.