Integrating Agile into a Waterfall Environment is a Course
Integrating Agile into a Waterfall Environment
Self-paced
0.4 CEUs
Full course description
Course Description
This waterfall project management intermediate-level course is designed to help Agile practitioners recognize and resolve common issues that emerge when Agile concepts are introduced into Waterfall organizations. The course begins with 24 video segments from Agile trainers and practitioners who provide best practices for addressing integration obstacles.
The course presents 20 short case studies that simulate the communication and interchanges that can occur as Agile and Waterfall project management practitioners work to resolve differences in how they see and execute tasks. As students evaluate these case studies, they learn to deconstruct and diagnose any underlying problems that need to be resolved, just as they would in everyday practice. While students work on decoding and correcting these issues, they begin to recognize the common pitfalls that can happen as project teams collaborate and interact, allowing them to step in to solve potential problems before work is affected.
Information in these courses is based on "A Guide to the Project Management Body of Knowledge" (PMBOK Guide) — Sixth Edition, Project Management Institute Inc., 2017
Objectives
Identify whether Agile concepts and methodologies could be integrated into an existing organization
Describe tools and techniques that assist in Agile integration
Recognize the problems that Agile and Waterfall collaborators contend with regularly
Recognize the advantage of "failing fast."
Uncover impediments or obstacles that may occur when running Agile and Waterfall in parallel
Examine several project artifacts that can be used to show progress during transitional states
Identify the essential elements of an integration framework for waterfall project management
Discuss ways to temper expectations as integration takes hold
Course Instructor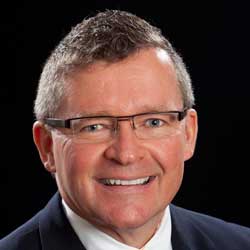 Laszlo Retfalvi, P.Eng., PMP, PMI-RMP
Laszlo is a results-driven leader with extensive private and public industry experience in delivering complex IT/IM enabled products, systems, and services. Laszlo is General Manager of Retfalvi and Associates and author of "The Power of Project Management Leadership: Your Guide on How to Achieve Outstanding Results".
Laszlo is past Vice President of the Program and Risk Management Office at Allen Vanguard Corporation. Prior to this, Laszlo held a number of senior and executive positions at General Dynamics Canada, a division of General Dynamics Corporation. Previously, Laszlo was with the Irving Group of Companies and SED Systems.
Laszlo is a frequent industry speaker at both national and international conferences and has published over 60 papers in the areas of risk and leadership. Laszlo is the developer of the Project Management Leadership Model©, a framework to develop personal project management leadership excellence.