Challenges for Agile Teams is a Course
Challenges for Agile Teams
Self-paced
0.5 CEUs
Full course description
Course Description
This agile team intermediate-level course is designed to help practitioners decipher and solve problems that regularly arise in their work. This agile team training course begins with 16 video segments from seasoned Agile trainers and practitioners who provide tips and best practices for addressing Agile team challenges.
The course then presents 20 short case studies that test the student's understanding of Agile team training practices and provide guidance for resolving common problems. The case studies simulate the conversations and interactions that happen regularly on Agile projects. Analyzing these cases as narratives help students learn to deconstruct issues and diagnose the underlying issues that need correction, just as they would in their everyday work. As students decode these challenges and plan appropriate responses, they gain the experience they need to guide their teams and stay on track to deliver value to their customers.
Information in these courses is based on "A Guide to the Project Management Body of Knowledge" (PMBOK Guide) — Sixth Edition, Project Management Institute Inc., 2017
Objectives
Identify the underlying issues that lead to common problems for Agile teams
Help team members recognize when their behaviors are inhibiting team development
Describe ways to keep an Agile team focused on delivering value
Uncover additional stakeholders and project participants to enhance project feedback
Give examples of the "must-have" skills that product owners should possess
Reorganize daily stand-ups to improve their performance
Summarize options for overcoming velocity estimation mistakes
Outline significant rewards and acknowledgments that promote team cohesion and interaction
Course Instructor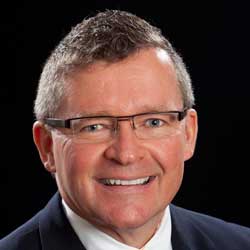 Laszlo Retfalvi, P.Eng., PMP, PMI-RMP
Laszlo is a results-driven leader with extensive private and public industry experience in delivering complex IT/IM enabled products, systems, and services. Laszlo is General Manager of Retfalvi and Associates and author of "The Power of Project Management Leadership: Your Guide on How to Achieve Outstanding Results".
Laszlo is past Vice President of the Program and Risk Management Office at Allen Vanguard Corporation. Prior to this, Laszlo held a number of senior and executive positions at General Dynamics Canada, a division of General Dynamics Corporation. Previously, Laszlo was with the Irving Group of Companies and SED Systems.
Laszlo is a frequent industry speaker at both national and international conferences and has published over 60 papers in the areas of risk and leadership. Laszlo is the developer of the Project Management Leadership Model©, a framework to develop personal project management leadership excellence.