Agile Certified Practitioner (PMI-ACP)® Exam Prep is a Course
Agile Certified Practitioner (PMI-ACP)® Exam Prep
Time limit: 180 days
2.1 CEUs
Full course description
Course Description
This intermediate-level agile exam prep course is designed to prepare learners for the Project Management Institute®'s Agile Certified Practitioner (PMI-ACP)® exam. As such, learners should have some experience and/or training in Agile project management before enrolling in order to complete a successful review.
The course begins with the Agile Basics and Agile Applications modules from our Introduction to Agile approach, before covering the essential tools, techniques, and strategies that PMI® has listed as necessary for Agile practitioners to understand to achieve their certification.
All courses embed an "Ask the Expert" feature to bring Oregon State University learning support to your learning. Your questions reach a subject expert, who answers as quickly as possible and usually within 24 hours.
Objectives
Identify the similarities and differences among Agile methodologies
Describe the stages of the Agile development cycle and identify the factors that promote project success
Understand how to apply specific tools and techniques to complete Agile projects successfully
Understand the interrelationships of tasks, activities, and practices in Agile projects
Understand the specific roles and responsibilities of team members and enhance interaction on Agile teams
Complete the PMI-ACP® certification exam
Effectively lead and work with Agile teams
Course Instructor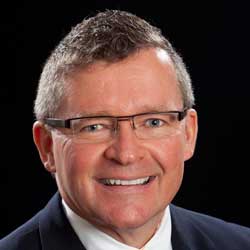 Laszlo Retfalvi, P.Eng., PMP, PMI-RMP
Laszlo is a results-driven leader with extensive private and public industry experience in delivering complex IT/IM enabled products, systems, and services. Laszlo is General Manager of Retfalvi and Associates and author of "The Power of Project Management Leadership: Your Guide on How to Achieve Outstanding Results".
Laszlo is past Vice President of the Program and Risk Management Office at Allen Vanguard Corporation. Prior to this, Laszlo held a number of senior and executive positions at General Dynamics Canada, a division of General Dynamics Corporation. Previously, Laszlo was with the Irving Group of Companies and SED Systems.
Laszlo is a frequent industry speaker at both national and international conferences and has published over 60 papers in the areas of risk and leadership. Laszlo is the developer of the Project Management Leadership Model©, a framework to develop personal project management leadership excellence.