Business Acumen Excellence is a Course
Business Acumen Excellence
Ended Nov 8, 2019
1.5 credits
Spots remaining: 0
Enrollment is closed
Add yourself to the wait list and you'll be notified when a spot opens
Full course description
Course Description
In the competitive struggle for scarce resources, why do some firms survive, grow, profit, and succeed while others fail? This is the fundamental question which managers face in the short-term and long-term management of their respective firms. This course is designed to provide you with a foundational toolkit for understanding and analyzing business strategies with the intention of building competitive advantage to achieve superior firm performance.
This case-based course reviews the process of systematically developing and managing firm strategies. Topics are covered from a general management perspective and include setting corporate goals and objectives, analyzing external competitive environments, understanding business models, identifying strategy options, and designing appropriate organization systems and structure for implementation of plans. International and e-business issues are integrated throughout. 

Course Format
1.5 Units
(16 contact hours)
Day 1:
 November 7, 2019 (Thursday) from 9:00 a.m. - 5:00 p.m. 
(8 hours)
Day 2:
 November 8, 2019 (Friday) from 9:00 a.m. - 5:00 p.m. 
(8 hours)


Course Location:
OSU Portland Center, 555 SW Morrison Street, Portland, OR 97204
Objectives
Discuss key concepts and principles of strategy formulation and competitive analysis
Use analytical skills, tools and techniques for analyzing a company strategically
Review general management perspectives in analyzing a particular company
Think critically and strategically regarding strategic solutions for an organization

Course Instructor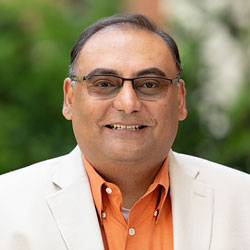 Amol Joshi, Ph.D.
Assistant Professor of Strategy and Entrepreneurship
Amol Joshi researches how inventors create and commercialize new technologies. He developed his expertise in innovation management over a 13-year career as an engineer, entrepreneur, and executive in venture capital-funded startups and high-growth public companies in Silicon Valley. He is the co-inventor of 2 patents for voice products. Amol co-founded BeVocal, a speech recognition software startup (acquired by Nuance Communications) and served as VP of Sales & Marketing (1999-2003). Amol is a 2016 Kauffman Foundation Junior Faculty Fellow and a 2010 Kauffman Dissertation Fellow in Entrepreneurship Research. Since joining OSU's faculty in 2014, Amol was honored with the Betty and Forrest Simmons Award for Excellence in Graduate Teaching (2017), the Byron L. Newton Award for Excellence in Undergraduate Teaching (2016), and a Newcomb Associates Award for Outstanding Research (2015).